Book a Chill Package to Experience Gran Pacifica For Yourself!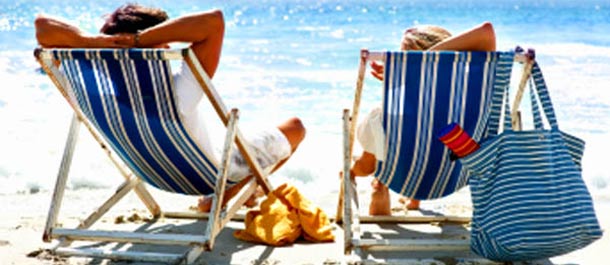 Enjoying some time at the beach, playing on the golf course, riding horses, surfing, or just goofing off in Nicaragua is the best way to experience Gran Pacifica and explore your interest in investing or living here.
From experiencing the waves crashing on the beach to seeing the lights of the fishing boats on the horizon at night, booking a Chill Package at the Gran Pacifica community gives you the opportunity to visit with house and condo owners who have selected Nicaragua as their new home.
Activities Included in the Chill Package
Don't miss out on the fun. Join us for an upcoming weekend in 2015:
February 23-26, 2015
March 30-April 2, 2015
April 27-30, 2015
May 25-28, 2015
June 29-July 2, 2015
August 31-Sept 3, 2015
Sept 28-Oct 1, 2015
October 26-Oct 29 2015
Nov 30-Dec 3, 2015
We have a Chill Package event most months, so you can visit when it's most convenient for you, or plan to come down at a particular time of year to see what it's like then. The event typically begins on a Monday afternoon and ends on Thursday morning. Your Itinerary includes:
Monday: You'll be welcomed as you arrive at the Managua International Airport and driven to the resort property. Most flights land late in the evening so we'll let you go to bed in your room at Las Perlas when you arrive and get rested up for the next day's activities.
Tuesday: In the morning you'll have a chance to learn more about the Gran Pacifica property and see the site. There will be ample time to get answers to your questions. After the morning presentation and site tour, we'll have lunch at the La Tasca restaurant, then you'll spend the afternoon beach-combing, swimming in the surf or the pool at Las Perlas, playing golf or just relaxing. During the evening, you are invited to attend a Cocktail Party with our Sales Representative at La Tasca Restaurant.
Wednesday: On Wednesday morning we will have a brief question and answer session about financing, title insurance and taxes, then you´ll have a day of activities at Gran Pacifica.
Thursday: Since most flights out of Managua are very early in the morning, you'll wake up early for the flight back home on Thursday. It is possible to adjust the normal schedules for a small or unusually large group, and longer visits are possible too.
To book your Chill Package at Gran Pacifica you must confirm your reservation at least 15 days before your arrival.
Book Your Chill Package
Complete the form on the right to get more information on visiting Gran Pacifica and learning more about owning or renting Nicaragua real estate.
Share this free information with your friends and colleagues.