Teak Plantation Investment
Now you can invest like the top 1%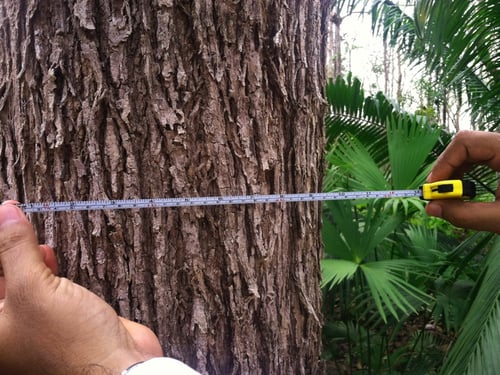 There's one investment that experts around the world recommend time and again. An investment that could be counted on even in the worst economic climate in recent memory. It's the investment that Harvard has trusted with 10% of its endowment, and the one that kept Ted Turner afloat when he lost almost everything. What is this investment that grows so consistently, year after year? What is that exclusive asset that so many of the world's Top 1% have in common?
As you may have heard from many of the most respected economic journals and analysts, that investment is timber, and Gran Pacifica is now offering consumers the unprecedented chance to join other savvy investors and reap the rewards of this consistent growth asset. Do you dream of turning $50,000 into $500,000? Based on Gran Pacifica's projections, that could even be a conservative figure!
Teak, a fast-growing, valuable hardwood is being harvested at a rate that far outstrips supply. By investing in Gran Pacifica's new 10-hectare teak plantation today, you can capitalize on this ever-increasing demand and ensure yourself maximum profits at harvest in 25 years. That's right, twenty-five years. Twenty-five years of tax-deferred growth, during which you can literally watch your assets grow! What better gift to pass on to your children? What better way to protect your own future.
Have you ever watered your garden and thought, I wish I could grow my money with just water and fertile soil... This is your chance to own a piece of a sustainable teak plantation, letting Mother Nature protect and grow your assets. Backed by expert onsite management and a timber company with nearly two decades of experience growing successful plantations, your teak parcel will remain safe from creditors and lawyers, and will defer many of the taxes imposed on other asset classes.
By filling out the form to the right, you can take the first step toward securing your future through a smart investment with a huge upside. We have experts in international finance who can provide a detailed business plan for Gran Pacifica's teak plantation, and help you take advantage of the financial tips and tricks that the Top 1% has been using for years to protect their wealth.
Don't miss out on the chance to get in at the low price of $49,500 per hectare. Don't be the one down the road buying someone else's trees for 5 or even 10 times that price! Act now and take the first step toward a healthy financial future. Only 8 parcels remain, and they won't be around for long. Say "Yes!" to opportunity and complete the form on the right today!